At Swan Lane First School, we aim to provide our children with an English curriculum that will enable them to become confident and accurate readers, creative and independent writers, and eloquent speakers. We equip them with the skills that they need in order to articulate their ideas, and express themselves with assurance and fluency both across the wider curriculum and at every step in their future lives.
Our approach to teaching of English is multi-faceted, incorporating oracy, drama, and high-quality literature. Our priority is to provide our children with all the skills and knowledge they need to articulate and express their ideas appropriately for any audience, and to be confidently literate in life.
We want all children to leave Swan Lane First School with a life-long love of reading and a love of books, because we know that reading will improve their vocabulary, inspire them creatively and improve their ability to write well. We teach them to read as writers and write as readers, as we believe this will enable them to reach their fullest potential, not only in English lessons but in expressing themselves across the wider curriculum. We teach our children the skills required to edit and improve their writing (spelling, grammar, punctuation and handwriting) to make it the very best it can be.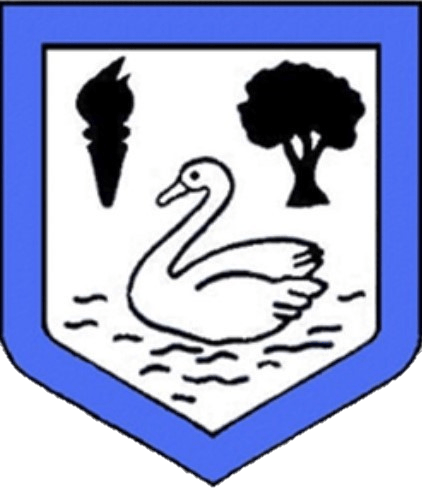 Whole School Progression Map for Reading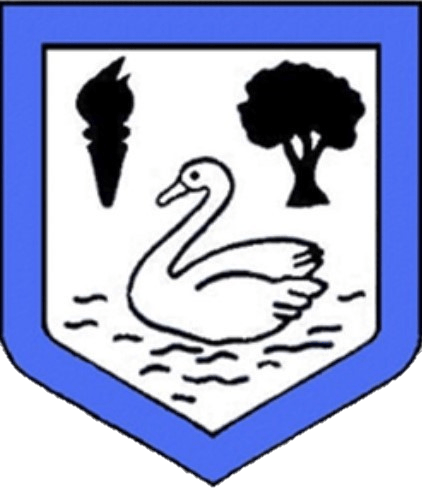 Whole School Progression Map for Writing
.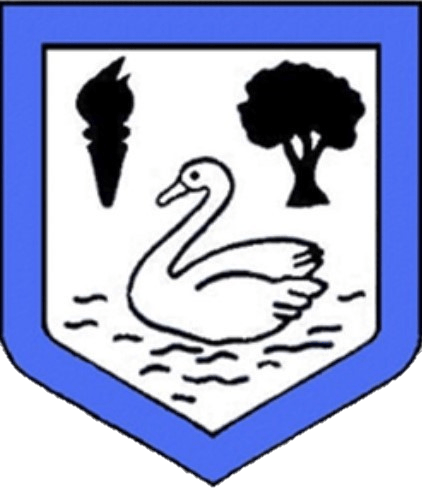 Swan Lane Recommended Reads
At Swan Lane First School, reading is at the heart of our English curriculum, and we have carefully designed both our programme of study and our school environment to instil a love of reading and books in our pupils, which we hope will remain with them all their lives.
Every classroom has a welcoming and comfortable reading corner bursting with exciting books which our children love to explore. Our school library is a treasure trove of fiction and non-fiction books, and also provides a wide range of magazine subscriptions covering a variety of topics to capture children's imagination and interest. We are also developing a selection of bilingual books which will enable our learners with English as an Additional Language to share books in their home languages while supporting their acquisition of English.
Outside, we are in the process of creating a designated reading area so that children can enjoy reading in the great outdoors with friends during playtimes and during some lesson times with their class teachers.
The Reading Curriculum
Important foundations for reading are laid in Reception and Key Stage 1, where our systemic and structured phonics programme introduces the key knowledge and skills children will need in order to become fluent readers. Right from the start, and throughout their time at Swan Lane, children are encouraged to read both in the classroom and at home, with access to a wide range of interesting and exciting books which have been carefully selected to match their developing reading ability. Our English curriculum is strongly rooted in literature, meaning that children are exposed daily to the work of a wide variety of authors and a broad range of genres during their time at Swan Lane, with lessons designed to focus children in getting the most from every book they read.
You can find out more information about the teaching of Phonics and our English Curricula at Swan Lane by clicking here.
Guided Reading
All children at Swan Lane participate in daily Guided Reading lessons. Children undertake a weekly carousel of activities, working both independently and with teachers and teaching assistants, to develop their reading skills and deepen their understanding of the texts they read. Many of the reading activities designed by the class teacher will reflect the current class text and provide links to the English unit being studied. In addition, we have recently made a very significant investment in new books for the school's Guided Reading scheme, so that we can provide the children with a wide range of exciting new books to read.
In Reception and early Key Stage 1, children will read books which are fully decodable. This means that they will only contain the phonic sounds with which the children are already familiar. The range of books links with our chosen Phonics Scheme, Essential Letters and Sounds. Phonics are taught progressively, so that children continuously build on their knowledge of different sounds, and consolidate their earlier learning.
Once children are secure with their phonics, and more able to read words on sight, they are able to access a wider range of books across a variety of genres. As their confidence grows, they are supported in developing their inference skills, so that they can read 'between the lines' to gain a greater understanding of the text.
Home Reading Scheme
Alongside our Guided Reading Scheme, children are encouraged to read daily with an adult at home. Initially, in Reception, Year 1 and early Year 2, children will be provided with home reading books that are fully decodable, again linking to the phonics they learn in school under the Essential Letters and Sounds scheme. In order to provide a richer choice of reading at home, children will also be offered an extra, age-appropriate book to read for pleasure. This book may not be fully decodable, but can be enjoyed with adult support, and will help bolster children's general reading skills and contribute to the development of their wider vocabulary.
Children will keep both reading books for a full week. It is the expectation that the early reading books will be read at least four times before they are changed in school. Research shows that repeated reading of the same text embeds understanding to a greater degree, and this links to the ethos of the Essential Letters and Sounds phonics scheme used in school. Repeated reading also allows children to explore and discuss different ideas and themes within a book, and develop greater expression and poise when reading aloud.
As children grow in confidence with their reading, and progress onto non-decodable books, they will rely less on phonics to decode words, and will be more able to read on sight. Repeated reading of shorter texts can still be of benefit, however, with longer chapter books (typically read in Years 3, 4 and 5), the expectation for repeated reading of a whole book is reduced, although children may be encouraged to re-read excerpts in order to deepen their understanding of what they read. Books will continue to be changed weekly, although some longer texts may take longer than a week to be enjoyed fully.
The Writing Curriculum

Our writing curriculum is rooted in reading: children enjoy a wide variety of high-quality texts across a broad range of genres which have been carefully chosen by teachers to meet their learning needs and to provide full coverage of the National Curriculum. Our writing curriculum ensures that children are exposed to different writing styles and structures, and learn the skills they need to write for different purposes and for different audiences.

Writing is taught progressively both within and across the year groups, and is closely aligned with our reading curriculum, thereby helping children to forge links between the books they read and the skills they use in their own writing. Grammar is taught discretely, so that children can readily identify the 'building blocks' they will need in order to write purposefully and accurately throughout their lives.

Spelling, too, is taught purposefully: in Reception and Key Stage 1, spelling lessons are closely aligned with Phonics teaching, and lessons follow the structure and format of the Essential Letters and Sounds Phonics Programme. In Key Stage 2, spellings are taught according to the No Nonsense Spelling Scheme, exploring the different rules and spelling patterns applicable to English.

In all their written work, children are encouraged to use different strategies to help them spell correctly and independently, including using their phonics knowledge, the use of word lists or mats, and dictionaries.

The Writing Process
At Swan Lane First School, writing lessons begin with reading. Children are supported in exploring a text, identifying the tools used, and content created by the author, that, taken together, make the writing successful. In both whole class teaching, and in daily guided reading sessions, key vocabulary is explained and developed, and the structure and organisation of the text is explored and discussed.

The next step in the writing process is the planning stage, where the children formulate their own ideas, draw on a broad range of vocabulary, and secure their understanding of the grammatical concepts they will need to use, through whole class teaching and purposeful discussion with their peers. They will practise shared writing, both as a class and in group work, with teachers modelling the writing process so that pupils gain an insight into the steps needed for successful writing. Independent writing is undertaken fortnightly when children will complete an extended piece of writing based on their prior learning.
The final stage in the writing process is editing. Children are taught to review their work critically and make changes not only to correct any errors they may have made, but also in order to improve the structure and content of their work. Successful editing is an important skill, and children are encouraged to think carefully and explain their reasons for making changes to their work.
The Classroom Environment
At Swan Lane First School, classrooms are warmly inviting and rich with vocabulary and resources for the children to use in support of their writing. Each class has an English Working Wall, which is used interactively to support children with the writing process. As each writing unit progresses, pupils' work is celebrated, collaborative ideas are shared and key teaching points are displayed on the Working Wall so that children can access them readily whenever they wish.